I LOVE bananas!
Banana bread, banana pudding, bananas in my cereal, etc... I consider myself Bubba in the movie Forest Gump. Listing the various types of recipes that contains bananas.
When I was searching for recipes during quarantine, I came across Sally's banana bread from Sally's Baking Addiction. I'm glad I came across the recipe, but at the same time I regret that I did. I don't need to be tempted by any more delicious foods during quarantine. PERIOD! Where did I go wrong? Buying the bananas, or scrolling through sites that weaken me? My life's a mess.
However, I tweaked a few things in this recipe. I added some homemade applesauce to this recipe and rum. I feel like applesauce and bananas are a matched made in heaven. I add vanilla rum into my recipes because I love the added variety in the flavoring.
I'm 40 years old young and never had banana cake. Never. Until now. My life is complete now. Goodness, I've never tasted anything so delicious in my life.
Warning: Graphic images of delicious banana cake will cause you to loose your everlasting mind!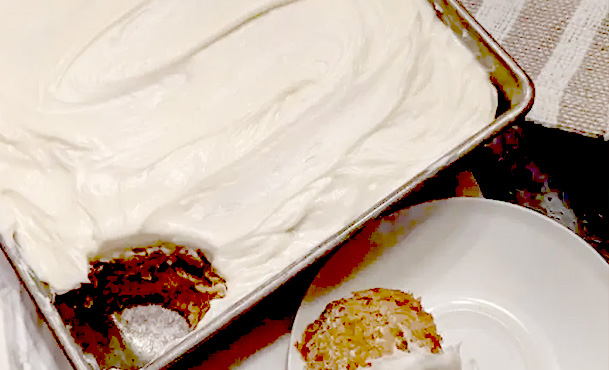 What you will need:
3 large RIPE bananas
3 cups all purpose flour
1 teaspoon baking powder
1 teaspoon baking soda
1/2 teaspoon ground cinnamon (you can omit if using applesauce or leave in while using applesauce)
1/2 teaspoon salt
3/4 cup unsalted butter (softened)
1 cup sugar
1/2 cup packed brown sugar
4 tablespoons homemade applesauce
3 large eggs
2 teaspoons vanilla extract (I use 1 tablespoon Blue Chair Bay vanilla rum)
1 1/2 cups buttermilk (I use fresh buttermilk from the local farm)
Cream Cheese Frosting
8 ounces cream cheese softened
1/2 cup unsalted butter softened
3 cups confectioner's sugar
1 teaspoon vanilla extract (I use one tablespoon Blue Chair Bay vanilla rum)
1/8 teaspoon salt
Pre-heat your oven to 350 degrees.
Peel your bananas and break apart. Place in the mixer and mix until creamy. I prefer to have my mixer to do all the dirty work for me. I don't really like the squishy banana sound. Also, my kids thinks they make funny sounds for some odd reason. I couldn't begin to understand why (kidding).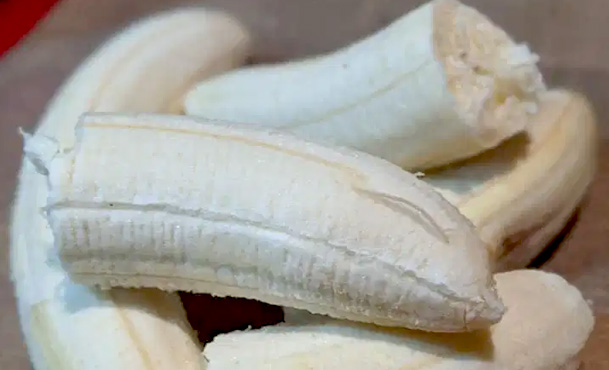 Scoop the squished bananas out of the mixer bowl and into a glass bowl. Set aside.
Place three cups of flour into the bowl.
And baking powder and baking soda
Just in case your wondering, the Christmas decoration belongs to my grandmother, Mammie. I love using sentimental heirlooms that I inherited from her.
Add cinnamon and salt into the flour mixture.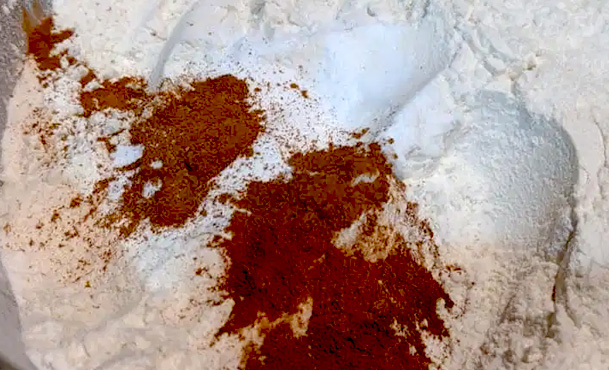 Place the softened butter in the mixing bowl and mix until creamy
Add brown sugar. Mix until creamy.
Add the eggs. I love supporting farmers in our area. The farmer who gave me these eggs belong to my mom! Thanks mom.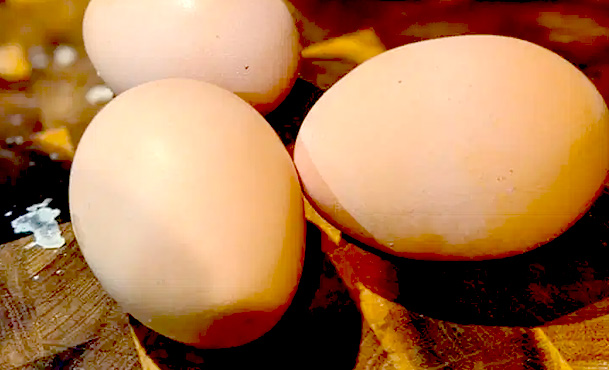 Mix until everything is evenly combined.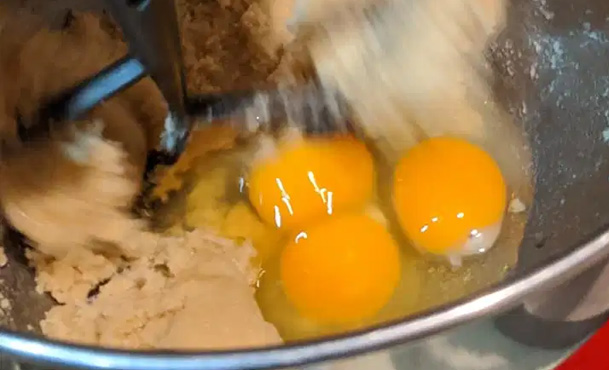 With the mixer on low speed, alternate flour and buttermilk.
Lastly, add the applesauce and vanilla rum. Mix until everything is incorporated evenly.
For this recipe, I preferred to use the aluminum pan that my mom used to bake our cakes in when my sister and I were kids.
In an oiled down pan, pour the batter in the pan and bake at 350 degrees for 50 minutes. Pull out when the sides pull away from the pan. Allow the cake to cool down to room temperature.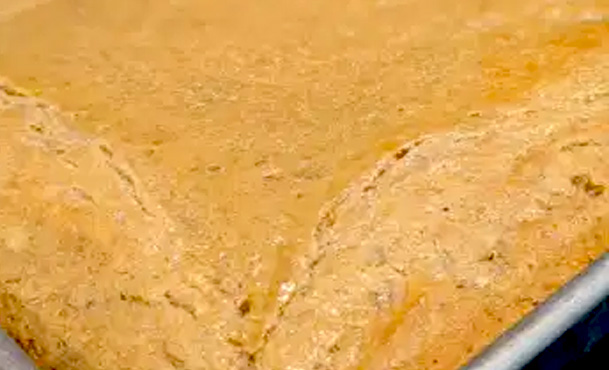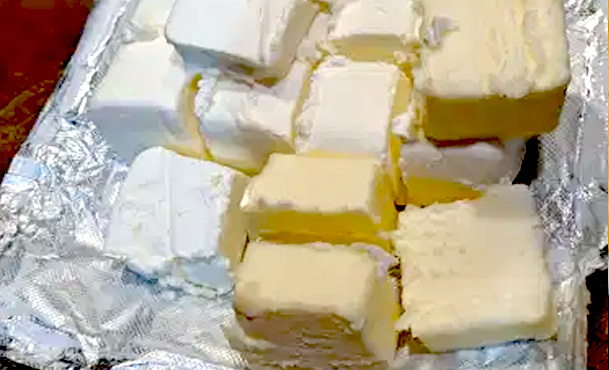 Let's get started with the south's version of Manna. Cream cheese frosting.
While preparing the ingredients for the cake, I also pulled out the frosting ingredients.
Place the softened butter and cream cheese in the mixer. Mix the cream cheese mixture until everything is evenly combined.
Gently add in your confectioner sugar one scoop at a time.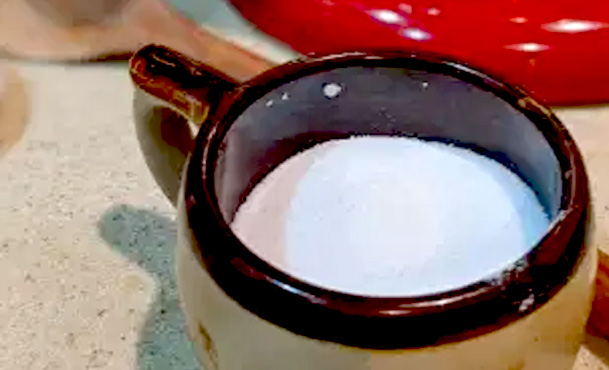 While the mixer is still on, add the vanilla and salt.
The salt container is my grandfather's shaving cream bowl when he was in his younger years. I can't part with anything that belongs to my grandparents. I now use it as pinch bowls while cooking.
Add the cream cheese frosting on top of the cake. Place the cake in the fridge for one hour to allow the cream cheese to thicken up. Or take the pan to the closest closet and eat until your feelings are well fed.