I'm often asked the question, "Which cast iron skillets are the best to cook in?" I'm not sure if there is a magical answer to this question because everyone has his or her own opinion. Sadly, the "right" cast iron won't give you extreme cooking powers. However, the right cast iron for you will help build your confidence in the kitchen.
When I first started cooking in cast iron I was deathly afraid of getting it dirty. I didn't want my cookware to look like Garbage Pail Kids had taken up residence or that I had created a foul, putrid smell only a mother would love. I envisioned a cast iron that glistened in the lights like the cooking shows on television.
Sadly, my cast iron got dirty and I got upset and walked away. My perfect world was destroyed. I came back with determination and asked my cast iron superheroes in groups designated for cast iron cooks and collectors what I did wrong. After a while I understood the tips and tricks in cast iron cooking, cleaning, and eventually collecting.
I realized I wasn't comfortable with the piece of cast iron I was using and finally found one that I was able to navigate and control better. The piece was just the right weight, size, and depth for me to use. The piece that I felt most comfortable with was my Birmingham Stove and Range Red Mountain series that my Mammie used. Till this day when I find a Birmingham Stove and Range I usually snatch them up if they are in the right condition or priced fairly.
For someone that is starting out in using cast iron I encourage a cheap Asian piece. Asian pieces don't hold values, unlike the antique/vintage American pieces. Also, if you make a horrible mistake and damage your cast iron, no big loss. As confidence is built the use of cast iron becomes natural. Some pieces of ironware that are on the market can be very deceiving if you're not paying close attention. Here in this video is a small glimpse of some cast iron pieces to stay away from.
Once I became more confident I started investing in more unique pieces of cast iron. My favorite pieces of cast iron now are southern mystery skillets. Southern Mystery Skillets are mostly found in the south, in and near Tennessee. I live closer to Nashville, and I see a vast amount of SMS pans. These unique pans have a unique design and are light in weight. The surfaces have casting flaws but are very smooth like glass. I cook, bake, and serve cookies in these pans. A majority of SMS pans are gate marked, meaning they were made before the 1900s. No one knows for certain who the maker of the SMS pans was, but many have been determined to find out who the manufacture was.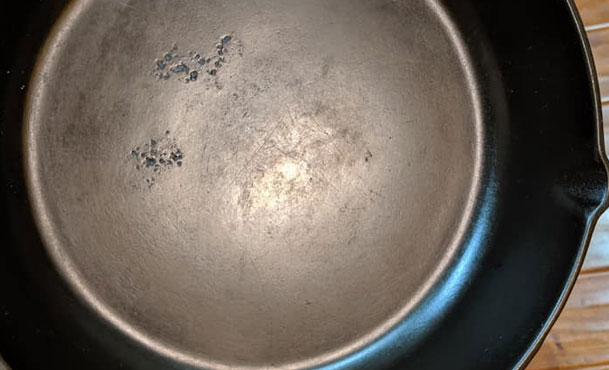 On your quest to cast iron use, spend time in antique malls, estate sales, or flea markets, and have a feel in which cast iron is best suited for you. Each piece will eventually lead you to build more confidence and eventually your own cast iron collection.