My top 10 favorite foods to make in cast iron. I hope I can make it through to number 10 because these are my FAVORITE foods ever!
This is an amazing Danish dish. There are many, many videos out there on how to make Aebleskivers! Amazing treats. Also, there is a cast iron pan just for these and they're absolutely amazing.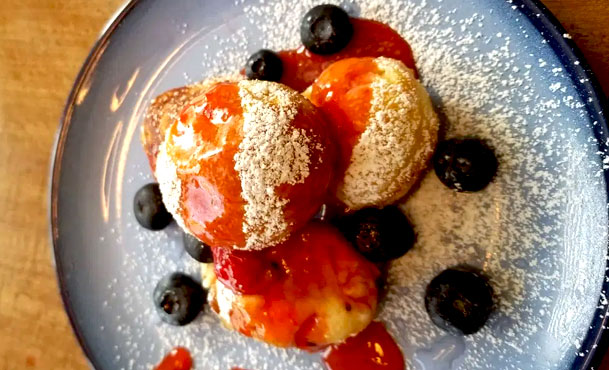 Number 9: Sausage balls
Y'all I can't begin to describe how many times I danced into school because my mom gave me a baggie of sausage balls before school. I do the same for my oldest child from time to time.
This cast iron piece is actually from a lid of a fish fryer. I never found the bottom piece, but I use the lid as a baking sheet.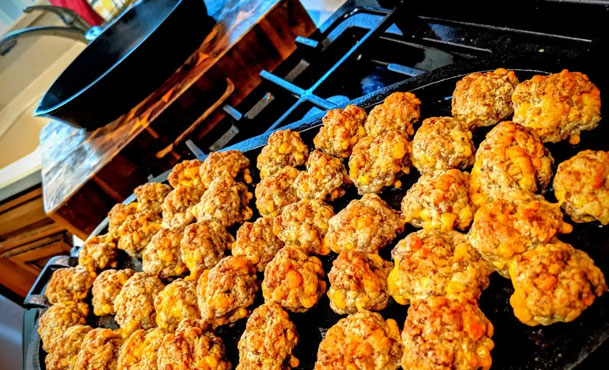 The fish fryer is a huge hit for the hunting and camping world.
Number 8: Chicken and Dressing
I.just.can't.wait.for.Thanksgiving y'all (In my deepest Dolly Parton accent)!
Chicken and Dressing is a large serving. This is why I suggest using a 12 inch cast iron skillet from Lodge. Make sure you lift with your knees when you pull it out of the oven. Having a bad back on Thanksgiving day is no good.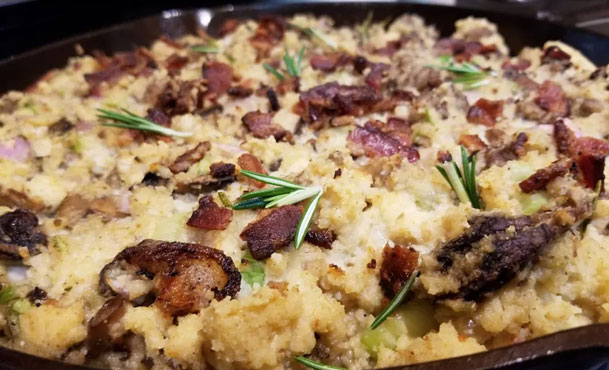 Number 7: Fresh Chicken
Just kidding. I hope my mom doesn't see this. She would have problems with this photo because Precious is her best layer. Wait, if Precious sees this she may not be her best layer anymore. Good thing chickens don't have Facebook.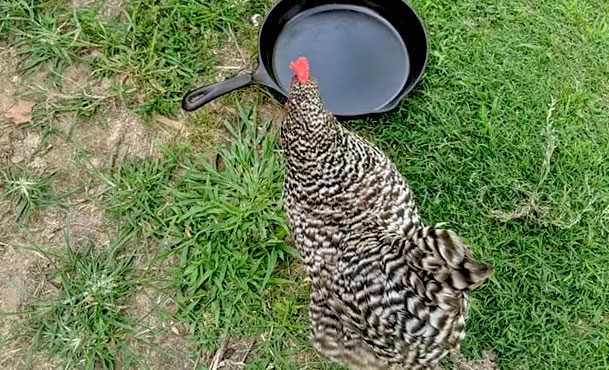 Let's do this again, shall we.
Number 7: Ham and Cheese sliders
I've had a lot of people in my life refer to these as funeral home sliders. I've never named them that because food should be a joyful thing, especially in a cast iron skillet.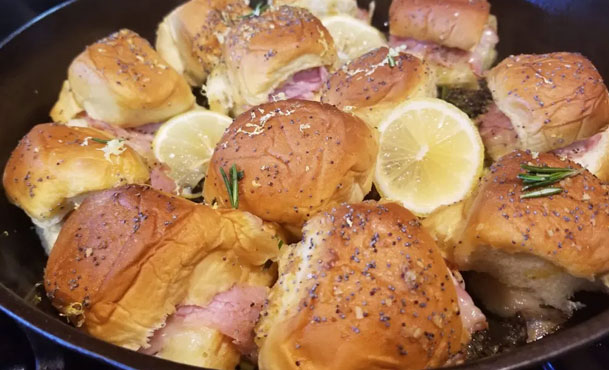 Number 6: Sourdough Bread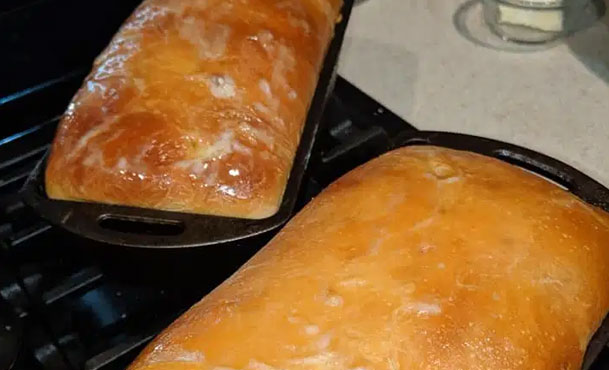 I love sourdough bread and so do my kids. And my husband. And my dog. And my neighbors. The list goes on and on and on my friend. I have found a trick with cooking bread. Cast iron loaf pans. Lodge makes them and they are currently sold on Amazon. They are the best thing to have in the kitchen. You'll never want to bake bread in anything else again!
Number 5: Brownies
I'm a sucker for brownies. They're even better in a cast iron wedge pan. Even better with out kids around. Just sayin'.
A little historical fact on the cast iron wedge pan. A woman inspired the creation of the wedge pan when she told her husband, a foundry worker, to make a cornbread pan that would give cornbread a crisp side on all angles. He went to the cast iron foundry and created the wedge pan. This piece was Birmingham Stove and Range's hottest piece on the market! You're welcome.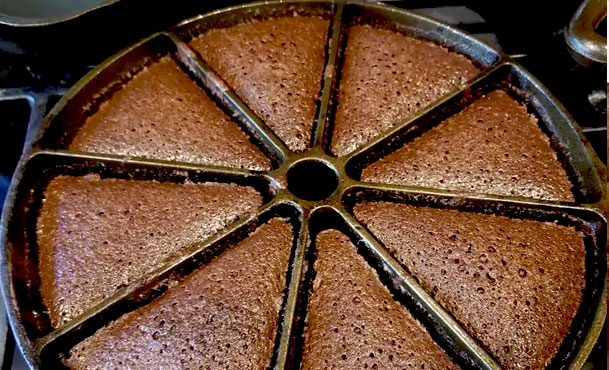 Number 4: Steak
And all the men said...Amen.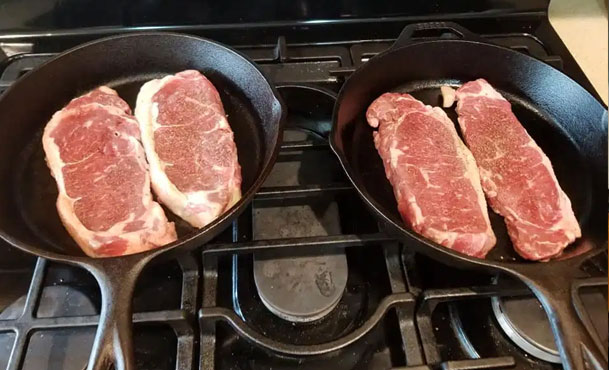 Number 3: Baked Chicken
Just squirt a little lemon on it, and by golly, I'm all over the skillet.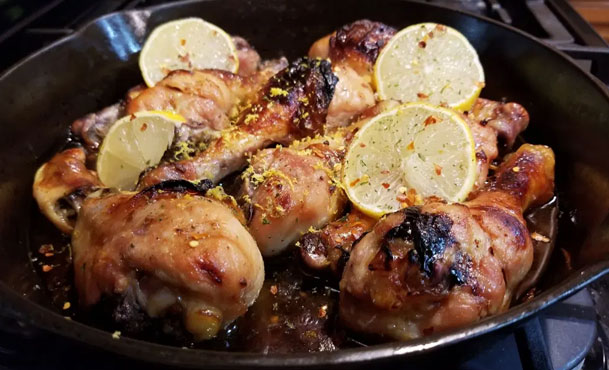 Number 2: Cracker Barrel Biscuits
I can hardly get the pan out of the oven before the kids are on the biscuits like a bunch of buzzards.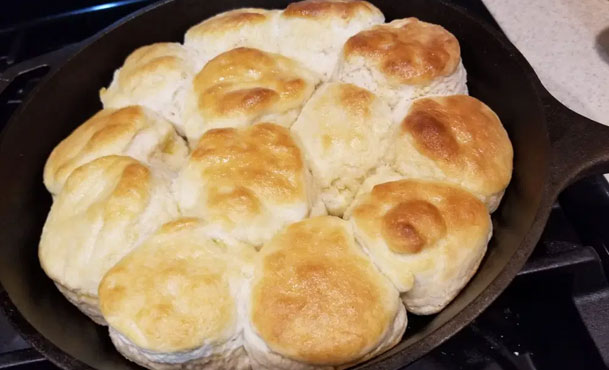 Number 1:
Woman's the bacons. Yous forgots de bacons. How you be so dumb, womans? It goes in iron of cas....
Sorry about that folks. Seems like Dog-Dog got a little blogger happy and was dropping hints to womans. Glad you got to meet my dog, Dog-Dog.
Ahem. Let's do this again.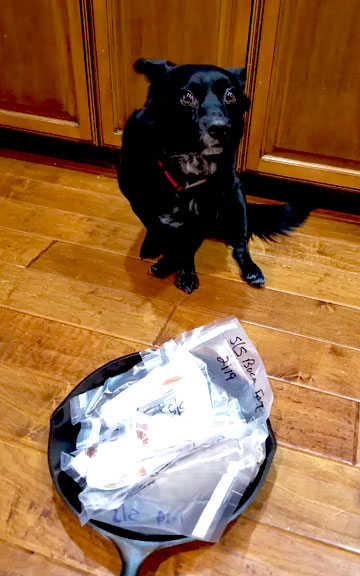 Number 1: Cornbread
This was pretty much a given. Any cornbread should be done in a skillet.