I always celebrated Christmas at Mammie's house. A great family gathering would be incomplete without Mammie and Good-Daddy arguing a little over the table. Good-Daddy had a terrible habit of cleaning his false teeth at the dinner table. I always giggled when Good-Daddy would stink his tongue at her. Yes, a 60-year-old man sticking it to his wife. That's how we rolled.
Mammie had such a beautiful farm table decorated with wonderful dishes of food. When everyone was in the living room talking about politics or gossiping about people, I would be in the kitchen chowing down on the dumplings. Mammie never minded and giggled. I'm sure if she was me at the tender age of 7, she would have done the same thing. I felt it was important for me to taste each dumpling, just in case one was not made to quality standards. During dinner, which was actually lunch, my sister would grab the chicken and dumplings dish. To her disbelief the dish turned into chicken and broth. Strange how that happens.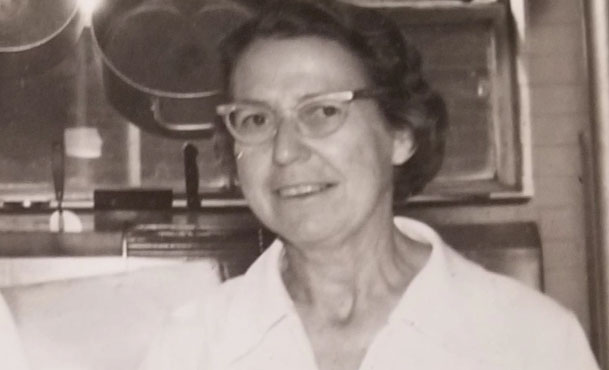 Behind the farm table sat a deep freezer. The freezer was stuffed with amazing frozen garden foods and wild game. However, we weren't interested with what was inside the freezer, but what was on top of the freezer. Coconut cake.
[Insert Homer Simpson groan]
Mammie's coconut cake was homemade. The best coconut cake this side of the Mississippi. She would make her coconut cake weeks before Christmas. She would let the coconut cake sit in the coldest room of the house. My mom told me a story about how mice got a hold of the coconut cake one year. Mammie's farmhouse was very old. Part of the house was built before the civil war and the rest after. The house sat on stone, rather than a foundation. During the cold months, her house stayed extremely cold. Especially the older part of the house. She would use the coldest part of the house to store things that needed to be chilled.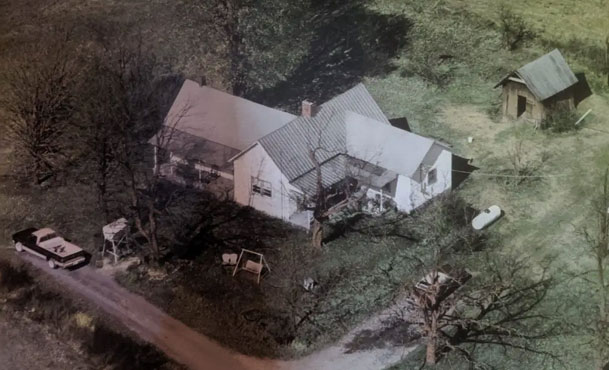 When Mammie died, the family thought her famous coconut cake had died as well. We thought the cake was in her head, rather than on paper. One cousin tried to write down her recipe as she created the cake. My cousin's mom referenced the cake as a "Pain in the a-- to make." She wasn't wrong. Truer words have never been spoken. I told mom that we probably should reconsider the name of the cake.
Yesterday after church I was determined to make the cake from scratch. If you hate shelling beans, you will love shelling beans after the abuse I went through with one coconut. Mammie would grate the coconut meat with her fingernails. Her poor fingers were mangled from arthritis, and stained from tobacco gum.
The breading of the cake comes from a recipe that is 90 years old. The breading will not be extremely moist but very thick. Do not expect a very moist cake and flaky cake.
Snow Cake
From Mrs. C.E. Frey of Greenbrier, TN. From the cookbook Robertson County Parent-Teacher Cook Book
8 egg whites
2 cups sugar
1 cup softened butter
1 cup whole milk
4 cups self-rising flour
1 TBSP vanilla
Pre-heat oven at 350 degrees.
In a mixer, combine egg white and sugar. Mix until well combined. Add butter and milk. Mix well and incorporate flour and vanilla. Mix for 1 minute or until fluffy.
Pour into two round cake pans and bake for 20 minutes or until the top has browned.
When done, cool off and trim the top layers off until both layers have nice flat surface.
Place cake layers in the freezer covered for one hour.
Recipe for coconut cake filling comes from Sarah Anthony Castelow of Greenbrier, TN. (my Mammie)
Filling for Coconut Cake
3 cups freshly grated coconut (only half)
1 cup sugar
1/2 cup cream milk or Evaporate milk
1/2 cup coconut milk (in the can, not what is inside of the coconut)
In a pot, use 1 1/2 cups of shredded coconut, sugar, and milk. Whisk on medium heat, until the filling becomes thick. Do not overcook the filling.
Take cake out of the freezer and gently pour filling over the layer of the cake. Place second layer over the filling carefully.
Frosting:
1/2 cup corn syrup
3 tablespoons hot water
3 large egg whites
1/4 tsp. cream of tarter
1/4 tsp. salt
1 tablespoon vanilla
1 1/2 cup grated coconut
In a double boiler, combine all ingredients. With a mixer, beat until soft peaks.
While cool, pour frost over the cake. Gently take the rest of the coconut and dab on the sides and sprinkle on the top.
Place coconut cake back in the fridge and rest for a couple of days before serving.