Coming up the Western edge of the Highland Rim, my home town was a sight to see during the peak of the fall foliage turning the brightest of colors. I loved seeing the leaves falling while driving down the narrow windy roads. The smell of the tobacco being cured in the tobacco barns made the season even more magical. Seeing the smoke dance across the harvested tobacco field, made me smile. I wish catching smoked tobacco in a jar was as easy as catching lightning bugs in the midsummer night.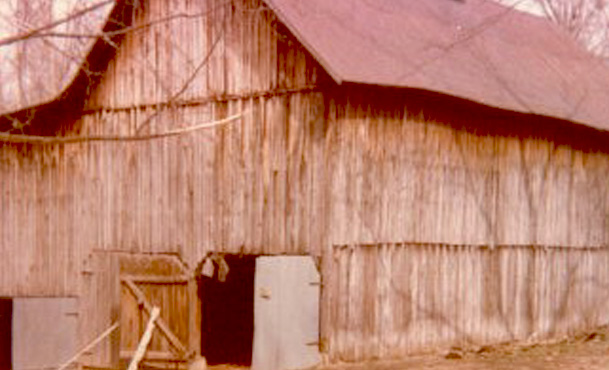 At my grandparent's homestead, I never got tired of autumn in the 'brier. Walking in the woods with leaves constantly falling and the sound of the creek trickling slowly by, made my heart dance with joy.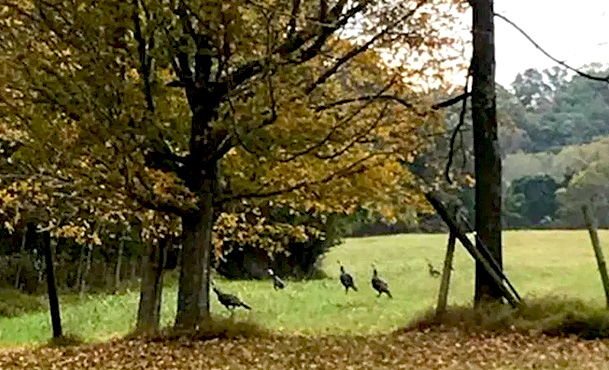 When the leaves completely covered the ground, our family would rake the leaves into one huge pile. My sister and I would grab empty grain buckets and fill the buckets full of leaves. We kept stacking the leaves until the pile was over our heads. Once the pile was large enough to our childhood standards, we would walk back up the hill and run as fast as we could into the giant leaf pile at the bottom of the hill. Extra points were given if you didn't trip on walnut husks on the way down.
Mammie loved to hear her grandchildren scream and giggle. She would laugh a long with us as her head shook side to side. One day we took the leaf pile to a whole different level of insanity. We dumped all the leaves into the back of my mom's white pick up truck. We packed the whole bed of full of leaves. Once my mom left, I jumped in the back of the pick-up truck, and dug my self to the bottom of the bed. When mom pulled out on to the county road, leaves started spinning around in circles. With my hands tucked under my head, I could see the white puffs of clouds mixed in with a tornado storm of leaves. Once we got to the highway, leaves and twigs started to hit my face. At this point, I had to turn over on my belly to avoid the hurricane of leaves and twigs.
Once we got home, mom laughed at me when she peaked into the bed of the truck. My cork screw curls were tangled with chunks of leaves and twigs. My corduroy jeans were covered in leaf chunks and twigs. That didn't stop me from doing the same thing the following Sunday after we had lunch.
Autumn at Mammie's always floods my mind when I walk the old homestead. I long for fall's delicious foods, and Mammie's laugh. I always keep a can of pumpkin in my kitchen pantry. When my inner child wants to come out, I always go for my pumpkin bread recipe. I love the smell of pumpkin bread cooking in our oven. My children rush down the steps like a heard of wild buffalo, wondering where the pumpkin bread is at. Nothing makes me more happier than to share my childhood love for autumn, than making delicious loaves of pumpkin bread.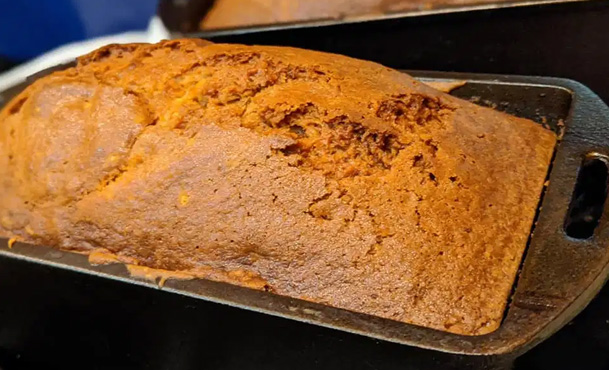 I found this recipe several years ago on Allrecipes.com while searching for a pumpkin bread recipe. This recipe was created by Laurie Bennett. I tweaked a few things with this recipe and want to share this delicious mouth-watering serving of autumn with you.
Of course, this recipe actually cooks better with cast iron loaf pans. I got my loaf pans from Lodge cast iron. You can also buy loaf pans on Amazon as well.
Pumpkin Bread:
What you will need:
1 (15 ounce) can of pumpkin puree
4 eggs
Veggie oil
Apple sauce
Sugar
King Arthur flour
Baking soda
Salt
Cinnamon
Nutmeg
Cloves
Ginger
Torta Bianca Italian White Cake
2 cast iron loaf pans
Pre-heat your oven to 350 degrees and oil down your cast iron loaf pans.
Take one can of Lilly's pumpkin and pour into mixing bowl.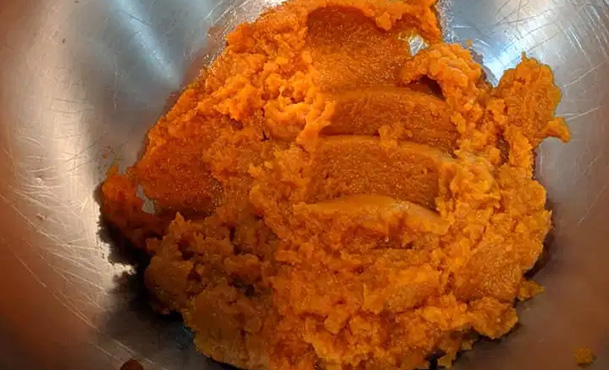 Add eggs and oil to your pumpkin.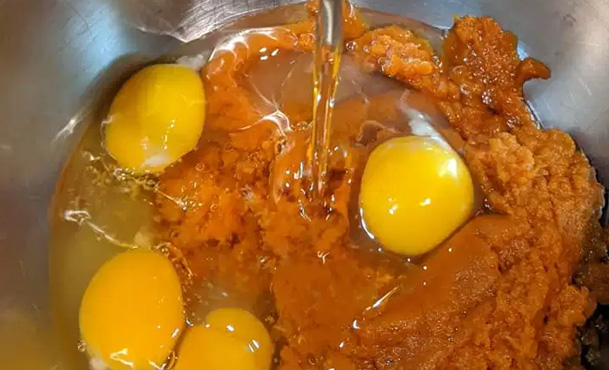 Next, you will need to add 2/3 cups of apple sauce. I use a homemade apple sauce.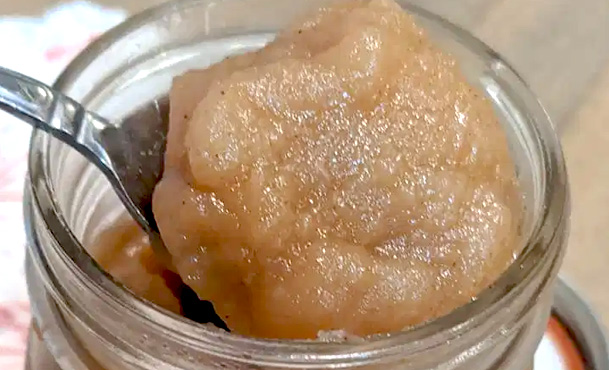 Mix your ingredients together on low speed. Stop mixing when everything is evenly combined.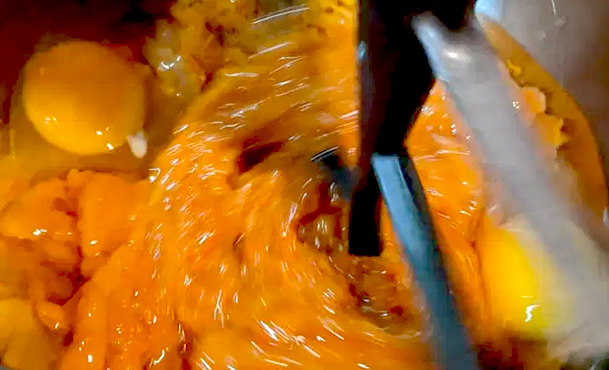 Pour the sugar into the pumpkin mixture.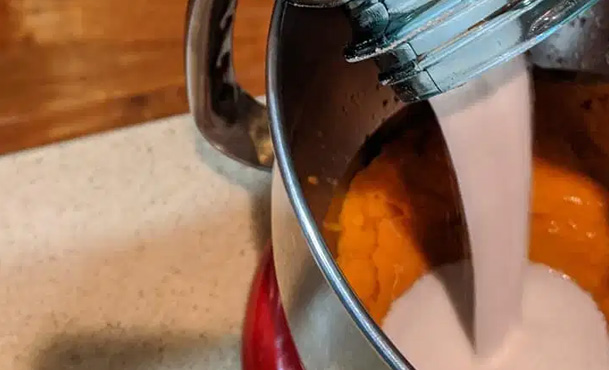 Mix everything until everything is evenly incorporated.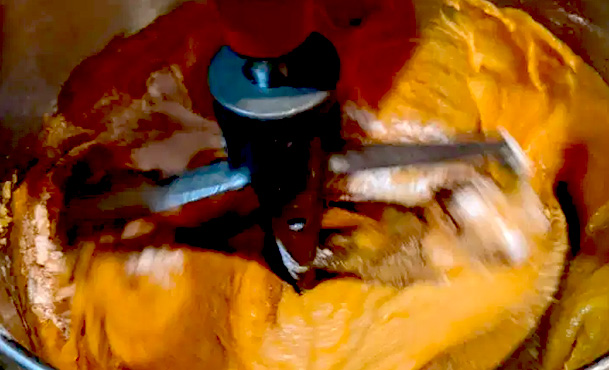 Add King Author flour.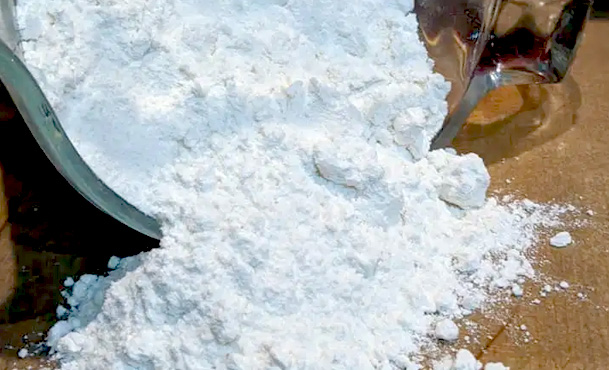 On medium speed, mix in your King Arthur all-purpose flour one scoop at a time.
Next, add in your salt and baking soda into your pumpkin mixture.
My favorite mixtures in the whole entire universe; cinnamon, nutmeg, cloves, and ginger. Goodness. Life is complete.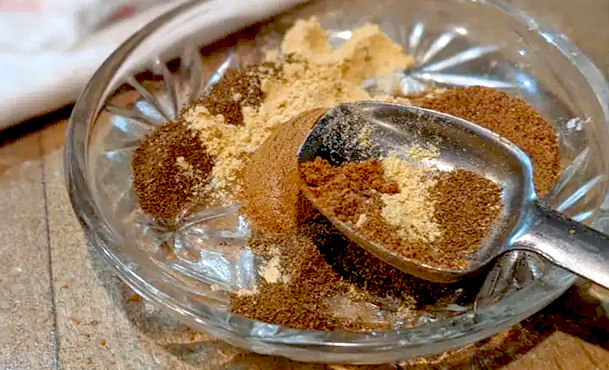 Mix on medium speed. Lastly, add 1 tablespoon of Torta Bianca Italian White Cake vodka. This adds the extra kick in your pumpkin bread and compliments the spices very well.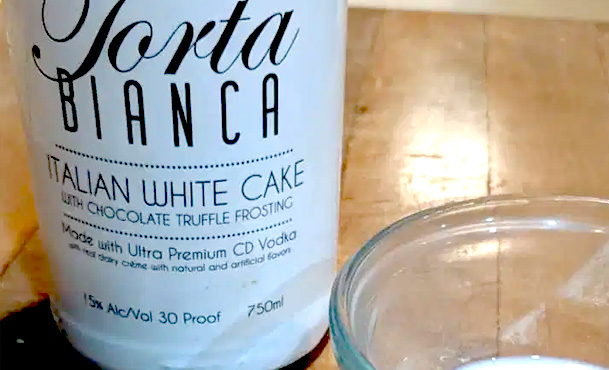 Pour your pumpkin bread batter into your cast iron loaf pan and bake at 350 degrees for 50 minutes.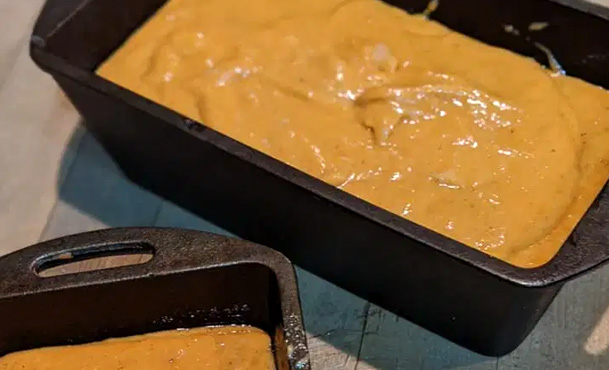 When your loaf is fully baked, allow the cast iron to fully cool down and flip over. Quickly run to the nearest closet and lock the door. How you eat your pumpkin bread is your business, but I rather go for the caveman stance and cram the whole loaf in my face. Parenting has it's own side effects.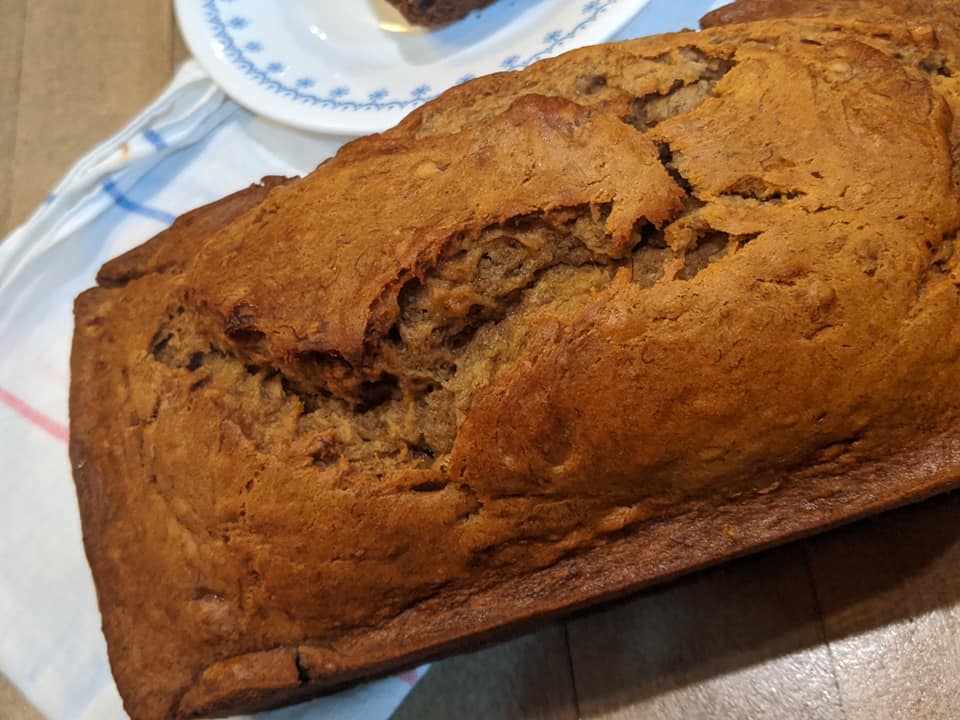 Ingredients:
1 (15 ounce) can pumpkin
4 eggs
1 cup vegetable oil
2/3 cup apple sauce
3 cups sugar
3 1/2 King Arthur all-purpose flour
2 teaspoons baking soda
1 1/2 teaspoon salt
1 teaspoon ground cinnamon
1 teaspoon nutmeg
1/2 teaspoon ground cloves
1/4 teaspoon ground ginger
1 tablespoon Torta Bianca Italian White Cake vodka
Preheat oven at 350 degrees
Grease Lodge cast iron loaf pans (you will need 2)
Mix pumpkin, eggs, vegetable oil, and apple sauce until well combined. Add sugar into the pumpkin mixture and mix until everything is well incorporated. Add in flour, one scoop at a time while mixing. Add baking soda, salt, ground cinnamon, nutmeg, cloves, and ginger. Mix all ingredients together until smooth. Add Torta Bianca Italian White Cake Vodka.
Bake at 350 degrees for 50 minutes. Test with a tip of a long knife, gently going through the center of the loaf. If the knife comes out clean, the loaf is fully cooked.
Flip the loaf out of the cast iron when the cast iron is completely cool.